Breakaway Group has been successfully operating for over 22 years and proudly counts leading Australian companies such as the Spirit of Tasmania, Sea Road Logistics and the Toll Group among our happy and satisfied clients.
With an established history and track record in the maritime industry, we built and grew our company in an environment where safety, reliability and tight schedules are part of everyday life.
Breakaway Group are far more than a 'breakdown and fix service' and we work closely with our clients to ensure that the immediate issue is solved, and that future maintenance requirements are planned and accounted for.
Testing & Fault ID Services
Procurement Consulting, Sale & Supply of New Motors
Electrical Motor Rewinding
Limited Work-space & Difficult Installations
Removal & Reinstatement Service
Technical Consultation Services
Breakaway Group understands that client service and value for money are key factors in your decision to choose us.
When we asked our clients why they chose Breakaway Group over our competitors, they replied:
"Your experience meant you understood what we needed and got on with the job"
"The quality of the products and parts used mean we spend less in the long run"
"Your innovation techniques and solutions have given us a more robust long-term solution"
"We trust what you say and if you tell us we need work to be done to ensure production keeps running, it needs to be done. No questions asked!"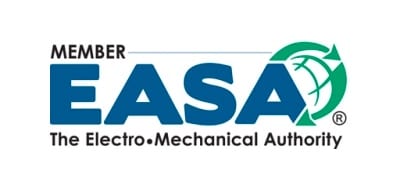 Breakaway Group is an Active Member of EASA and is certified to SAI Global Standards:
- AS/NZS 3800:2012 Certificate #PSI40043
- ISO 9001:2015 Certificate #QMS40147