Electric motor rewinds, repairs and replacements for all industries.
Servicing Hazardous
Environment Motors
__________
We are an accredited & recognised service facility with experience in all aspects of inspection & refurbishment of hazardous area motors to certified industry standards.
Motor Sales, Modification
and Commissioning
__________
We are leading suppliers of electric motors and variable speed (frequency) drives (VSD) to Australia's Mining, Manufacturing, Industrial, Lift and Marine sectors.
Emergency Electrical
Repair Services
__________
We understand the impact that electrical failure has on your operations and how important it is to have your electrical motors in working order at all times.
Electric Motor
Rewind Services
__________
We have the resources to perform rewinding and repairs to all types of electrical motor rewinds for a wide range of industries and equipment.
Electric Motor Overhaul,
Repair & Maintenance

__________
Poorly maintained electrical equipment can cause catastrophic equipment failures that may end with a loss of property or personnel.
Marine Electro-Mechanical
Services
__________
We provide technical and highly specialist skills to maintain marine electric motors and a range of high-priority services in support of ships engineers.
Onsite
Services
__________
Our highly training technicians who have the required licenses can attend your site to perform scheduled maintenance or emergency breakdowns.
High Voltage Motors & Generators
__________
We have the internal knowledge, expertise and crane ability to handle most high voltage motor applications.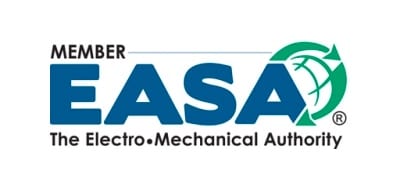 Breakaway Group is an Active Member of EASA and is certified to SAI Global Standards:
- AS/NZS 3800:2012 Certificate #PSI40043
- ISO 9001:2015 Certificate #QMS40147